And now you do what they told ya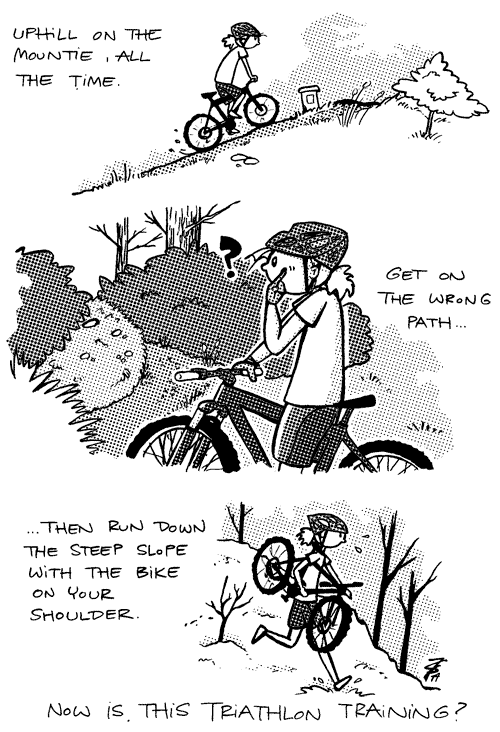 (Biking) Uphill on the mountie, all the time. Get on the wrong path… then run down the steep slope with the bike on your shoulder. Now is this triathlon training?
As usual, the middle of the month is Comic Collab time, created by Schlogger and this time all about "Feierabend" ("after work") – please let me get away with my semi-suitable comic, actually my evenings look similar every other day. Better ideas can be found at: Isla Volante / Rainer Unsinn / Team O / BTW / Skizzenblog / Till Felix / Dramatized / Zeitgleich / Marvin Clifford / Um die heisse Windel / Pepperworth / Buddelfisch / Fel-O-Rama / Armer Armin / fCartoons / NiGuNeGu.